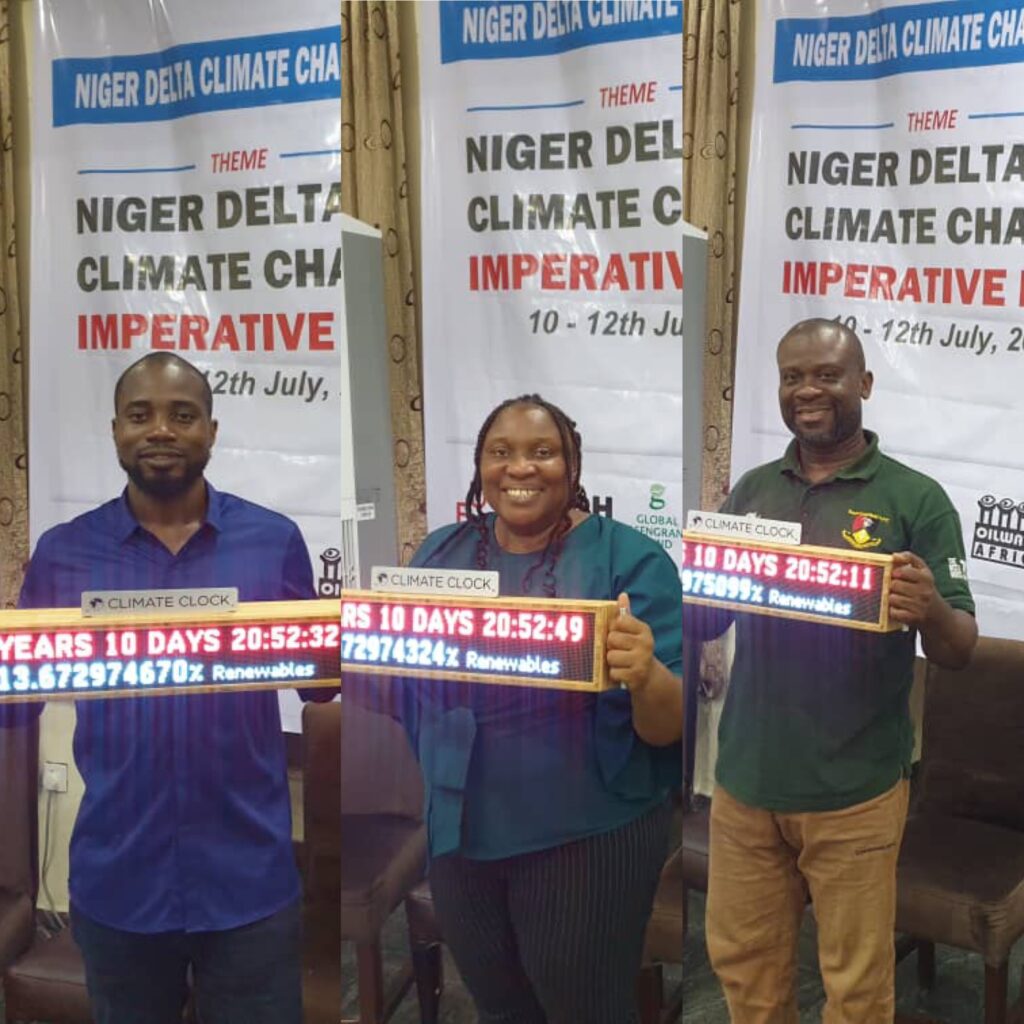 Sustainable Actions for Nature had the privilege of participating in a groundbreaking Niger Delta Climate Change event Organized in the city of Port harcourt, which had in attendance key stakeholders within the region and also featured the climate clock presentation by Mr Mike David and we're excited to share its significance with you. The Climate Clock display also served as a crucial countdown to a Climate Action Awareness March taking place in just 10 days(July 22nd, 2023) at the Millenium Park, Maitama Abuja, Nigeria
This event serves as a wake-up call, emphasizing the urgency of our collective actions to combat climate change. It symbolizes the limited time we have left to address the pressing issues threatening our planet. The clock's ticking hands remind us that the time to act is now.
Climate urgency actions are essential because they empower us to make a positive impact on the environment. They encompass various measures, including reducing greenhouse gas emissions, adopting sustainable practices, protecting biodiversity, and supporting renewable energy sources. By implementing these actions, we can mitigate the effects of climate change, safeguard ecosystems, and secure a sustainable future for generations to come.
The event brought together passionate climate change actors like Dr Grace Alawa, Dandison Clinton, Emmanuel Davies, Prof B.B Fakae, Hon. Christian Ahiakwo, Mrs Ibironke Olubamise, and host of others. Their presence highlights the commitment and dedication needed to tackle the climate crisis. We invite you to join us on this mission, as together, we can drive meaningful change and create a better world for nature and humanity.
Don't wait—act now and be a part of the solution. Let's make every second count!